Benefits
Bolt Data Hub: Value Delivered
20-30% reduction in test cycle efforts
Unlock efficiency in test cycle efforts, accelerating development and testing processes.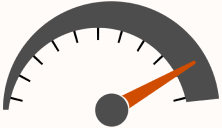 24/7 access to data
Enjoy uninterrupted access to essential data, empowering your team with real-time information at their fingertips.
100% coverage with comprehensive synthetic data
Attain extensive sets of comprehensive synthetic data, ensuring thorough testing accuracy.
Reduced infrastructure costs
Cut down infrastructure expenses while optimizing resources and enhancing cost-efficiency for your organization's operations.
Secured sensitive data creation
Ensure data security with the creation of sensitive information, safeguarding confidential details throughout the process.
Improved quality releases
Experience consistent higher-quality releases, enhancing customer satisfaction and boosting organization reputation and success.